For the new Leica SL professional camera I designed the responsive launch campaign website, created a comprehensive styleguide and developed the UI/UX for both desktop and mobile devices.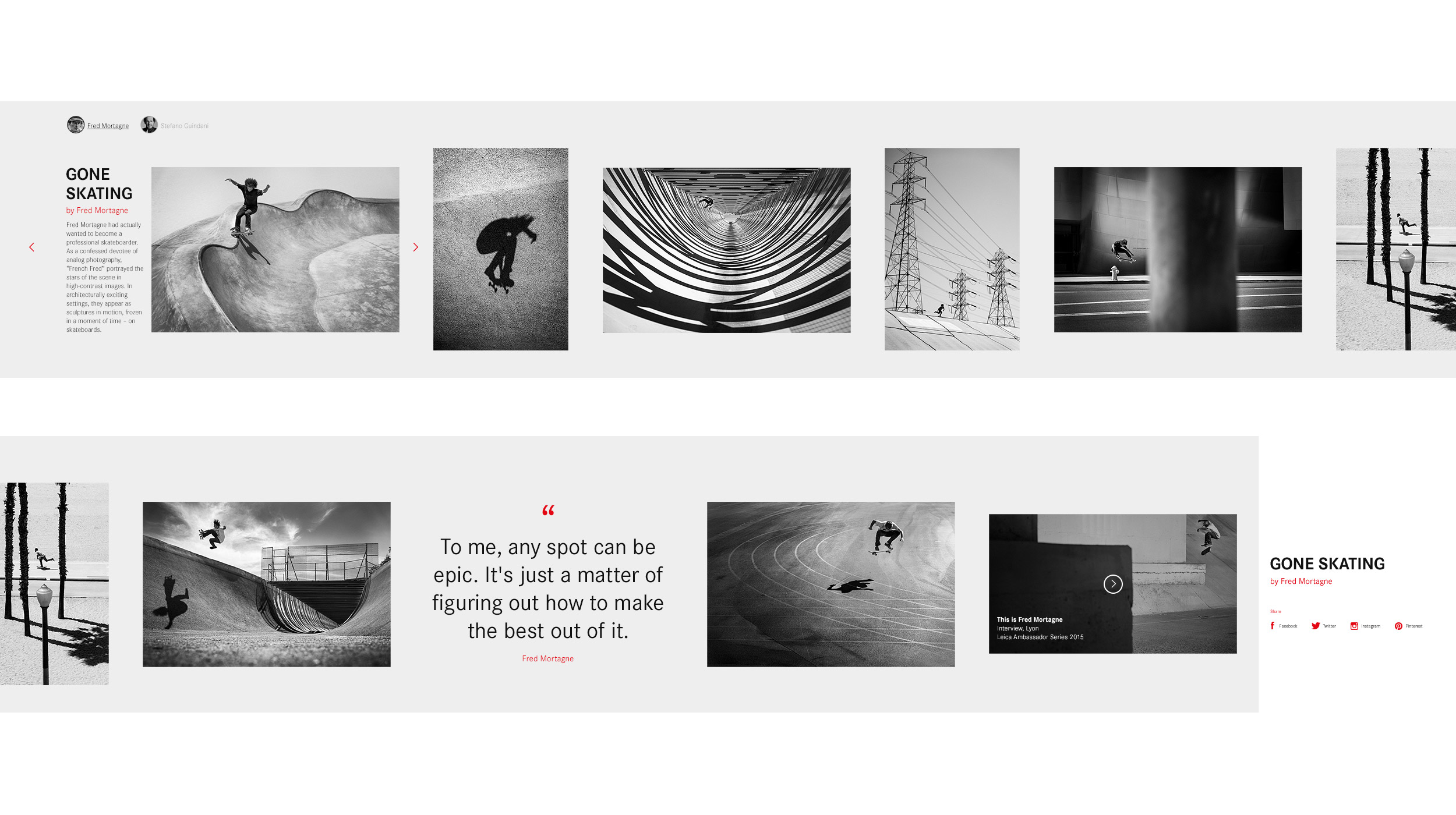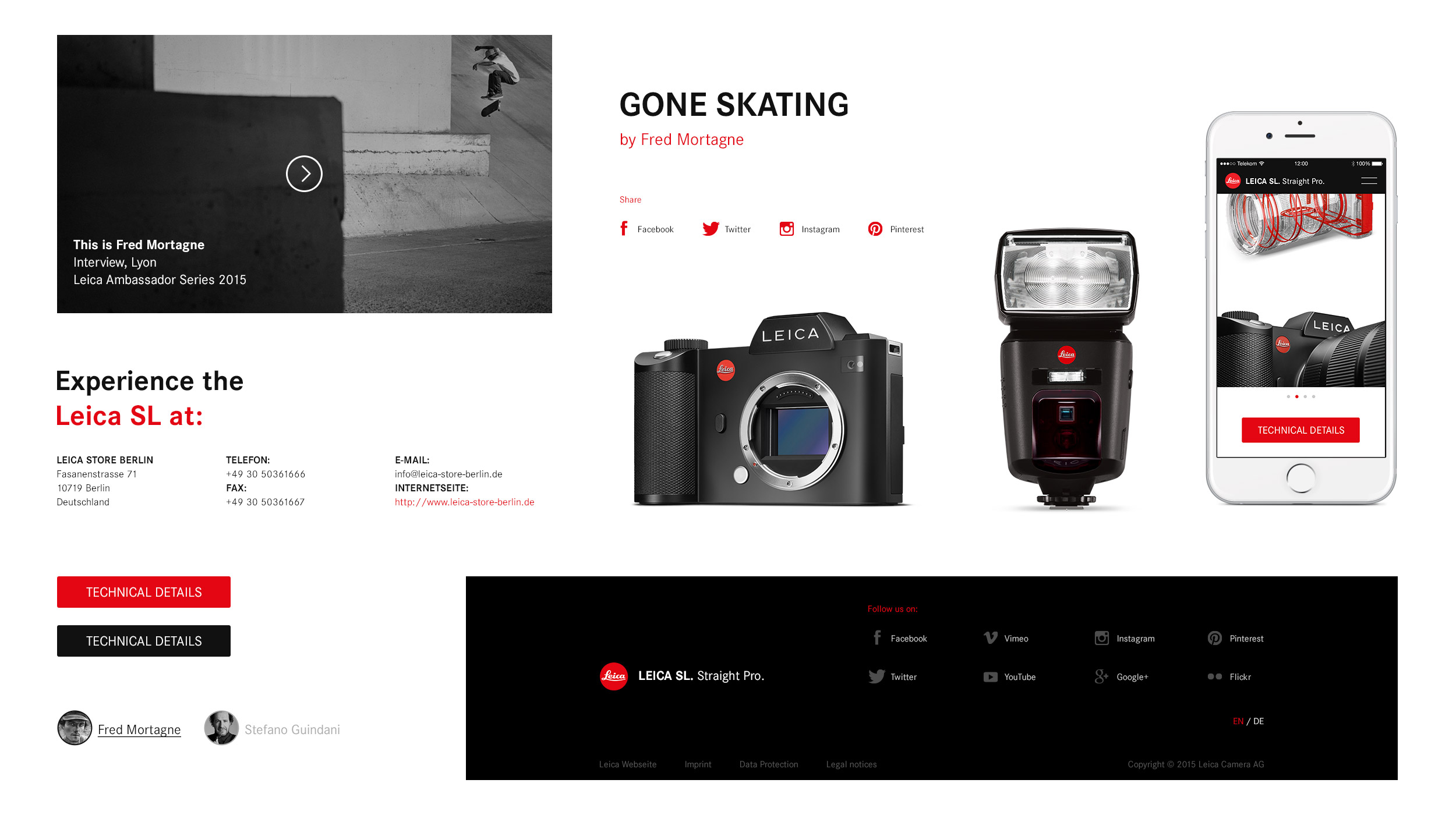 Geometry Global created a campaign film entitled 'Reflections' for the launch of the new Leica-SL camera system.
The campaign film was featured prominently on the website.